Coach the Coach Workshop 2020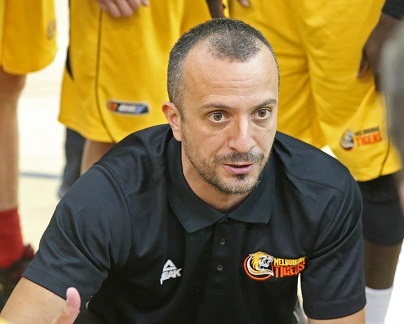 18/03/2020
Not proceeding currently due to COVID-19 Virus. Will be rescheduled when appriopriate to do so, and advertised widely.

See Coaching Resources for excellent Coaching Videos.
A great opportunity for parent coaches with only a little basketball knowledge to learn how to coach children. Book online below - Sunday morning Sessions 9:30-11:30am
Presenter Nick Abdicevic - the Director of Coaching at the Melbourne Tigers along with David Crowe - Senior Tigers Coach and School Teacher and assited by a Tigers Junior team.
FOR BEGINNER COACHES: Session covers all skill areas & fundamentals of coaching children with practical exercises. Correct execution of Skills – Dribbling, Passing, Shooting. Setting up on offence and defence as well as fun activities and drills to use during your team training sessions. Cost: $10.00.
2020 TO BE ADVISED South Melbourne Park Primary Gym. 29 Albert Park Drive South, Albert Park (opposite MSAC)
2020 TO BE ADVISED Roberts McCubbin Primary Gym, Birdwood Street, Box Hill South
FOR COACHES WITH 2 YEARS+ EXPERIENCE: To cover briefly correct skill execution but to move onto Court Positioning, Team offence, Team Defence, Team skiils and Drills. Focus will be on your Teams' needs and your Questions will be encouraged, with answers providing practical Team Drills you can impliment in your Team Training. Cost: $10.00.
2020 TO BE ADVISED South Melbourne Park Primary Gym. 29 Albert Park Drive South, Albert Park (opposite MSAC)