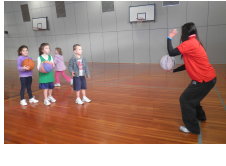 To enrol your child in a Term of Basketball training for Term 4 2019, please complete the player registration form, below.
Term 4 commences from Wed. 9 Oct @ GESAC or Friday 11 Oct @ Aqualink. Make payments to Playball Basketball: BSB: 063 136 ACC: 1033 7572 Description: Surname
If you have a Team of Children for Training already, complete a Team Registration Form - PDF.